May 2012 – Norah Shapiro selected as 2012 McKnight Foundation Filmmaking Fellow
Spring 2012 – Norah Shapiro is producing a short documentary video for MN United for All Families about their groundbreaking Faith Based Initiative to defeating the Marriage Amendment – stay tuned!
Norah Shapiro awarded 2011 Minnesota State Arts Board Artist Initiative Grant to return to India for additional production on Miss Tibet: Beauty in Exile
"If You Dare" broadcast premiere: TPT (Twin Cities Public Television) Channel 2.2 on Saturday, April 23, 2011 at 6pm (with repeat broadcasts on April 24 at 12:00 am, 6:00 am & 12:00 pm)
"If You Dare" receives starred review in Library Journal: "…[d]elightful moments here capture the children's excitement, growth, and productions… The film candidly portrays the staff's realistic approach to working with parents, building kids' self-esteem, keeping youth coming back, and countering the difficulties inherent in inner-city life. Arts teachers will gain the strength and courage to deal with the issues facing their own arts program. Highly recommended for arts and education collections that serve both parents and teachers."
Director Norah Shapiro awarded a 2011 Minnesota State Arts Board Artist Initiative grant for "Miss Tibet: Beauty in Exile"
Introducing a new motion & stills lifestyle collaboration with Rubinstein Photo: Sara's stunning visual narratives and Norah Shapiro's documentary-style approach to editing offers an exciting opportunity for clients seeking authentic feeling stills and motion integration. Recently featured in the Found Folios Blog.
• "If You Dare" Midwestern Premiere at the 28th Annual Minneapolis/St. Paul International FIlm Festival, April 18, 2010, 3pm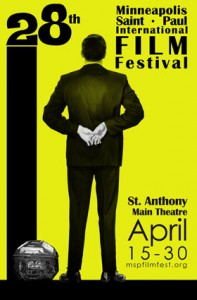 http://www.mspfilmfest.org/MMX/